Join My Mailing List

Homepage
Hal's Blog
View/Print Hal's Flyer
Classic Car/Truck Section
Mechanical/Restoration Consulting
Handmade Classic Wooden Boat Models
Place An Order With Us
Journeys--Short Stories Of Good Things Remembered
Letter From the Owner
Visit Hal's New Shop
Contact Us
QUESTIONS? Call Hal (the owner) at
(518) 374-5078

Journeys



Become a fan on Facebook!
Remember all of the stories you read and loved, right here in the Journeys section? Trips down memory lane, travels into the past? Well, now you can own them in paperback!
That's right. Hal has made all of his stories available in this beautiful book, along with a selection of his poetry. Read old favorites like:
Bedtime
Service Station
Two Four Barrels
We Used to Take the Garbage Out on Saturday
The Christmas Tree
These stories and more will take you on a blazing ride in a classic Corvette, show how it feels to say goodnight to your young daughter, then remember it 20 years later, share old friends--say hello to some for the first time in years and tearful final goodbyes to others. You'll listen in as the 70 year old man shares his warm wisdom with the 17 year old kid, as the 73 year old tavern keeper tells his lifelong story that begins with his new tavern in a place so wild there were only footpaths; feel what it was like to work in the now-gone service station, walk and run with two kids out for a nighttime adventure in the neighborhood, take a ride in a 57 Chevy through the fragrant summer night air, and visit GIs in Southeast Asia at Christmas time as they encircle a tiny Christmas tree and share hopes and dreams. Laugh and cry through the stories, poems, and prose...and remember.
If you wish to purchase a copy of Journeys for yourself or for friends, visit HalHoughton.com!
Want to make this or another Classic Preservation Coalition site page your browser's homepage?
All content © Harold Houghton unless otherwise noted.
---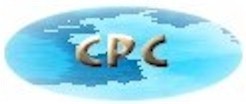 Carefully Preserving, Restoring, and Presenting the Rich Treasures of Timeless, Quality Craftsmanship

Privacy Policy/Terms of Service