Join My Mailing List

Homepage
Hal's Blog
View/Print Hal's Flyer
Classic Car/Truck Section
Mechanical/Restoration Consulting
Handmade Classic Wooden Boat Models
Place An Order With Us
Journeys--Short Stories Of Good Things Remembered
Letter From the Owner
Visit Hal's New Shop
Links
Contact Us
QUESTIONS? Call Hal (the owner) at
(518) 374-5078

Links Section -- Page 1
Looking for more classic parts, services, and all-around cool classic and nostalgia items?
Perhaps you'll find them in one of the businesses represented here within my links pages.
NOTE: This entire links section is alphabetical.
EXCHANGING LINKS
Want to exchange links with The Classic Preservation Coalition? I'm always interested in exchanging links with sites
that have themes related
to this site. Simply place the following link within the links section of your website,
e-mail
me that you've done so, and include the URL of the link location on your site. In that e-mail, include the link you'd like me to place on my site for yours. I'll respond as soon as I can. Here's the link to place on your site (just highlight and copy it, then paste to your links section):
Links
5 Star Shine - offers a two-step Polarized Paint Protection System with teflon

K300 Performance - Providing performance parts to bring your car to life, car parts include Brakes, Suspension, Recaro Seats, Safety Products and Performance Chips.

AAPAK - all the air conditioning parts and tools you will ever need

All American Classics, Inc. - new, used, and repro parts for American classic cars from the 1930s through the '80s.

All But Forgotten Oldies: - Search through thousands of song titles from 1960 to 1975 by title or artist at All But Forgotten Oldies. Complete with links to audio samples. Climb in your classic car and cruise with the music of the times.

Brass Era - classic pre-1916 auto part reproduction service specializing in antique brass-era autos.

Buy Classic Cars - classic cars, race cars, antique cars, exotic cars, value guides, and more

BuyClassicCarParts.com - comprehensive resource for finding parts for classic, antique, and specialty cars.

Car Cover World - Car Cover World is the leading worldwide supplier of Covercraft Car Covers for Cars Trucks and SUVs. Premium quality at huge savings. All years makes, and models.

Classic Boat Connection - Your one stop source for all of your classic and antique boat restoration supplies including Chris Craft replacement parts and hardware, Hercules motor gasket sets, Chris Craft engine manuals, classic boat flooring, Chris Craft Pennant and Burgees, Interlux Chris Craft Mahogany Filler Stain, Epifanes Clear High Gloss Varnish and Wood Finish Gloss, Pettit Hard Racing Bronze Bottom Paint, Lovett 6 & 12V Bilge Pumps--and more.

The Classic Car-Nection - large site with many classic parts and service vendors

Classic Car Showcase - Classic cars, auto restoration, classic cars for sale, shows/events, cars/parts wanted, and much more.

Classic Car Auto Parts - quality replacement parts for Buick, Cadillac, Chevrolet, Chevelle, Corvair, Corvette, Chevy Truck, Oldsmobile, Packard, and Pontiac

ClassicDriver.com - the exclusive webzine with more than 5,000 luxury- and classic cars like Aston Martin, Bentley, Ferrari and Rolls-Royce. Daily updated articles.

Classic and Sports Car Parts - over 600 British sports cars on this 5 acre site. Over 30 years of experience in restoration and maintenance of these cars. 7 buildings full of NOS and used parts. Specialize in British sports cars through 1987.

Classic Performance Products - upgraded brake, suspension, and steering components for classic cars and trucks

Crockett Sound Laboratory - Delco car radio service and audiophile modifications. Fully restored radios for sale. The only factory-certified service available for 1959 to 1975 models found in GM, Jaguar, Lincoln, Chrysler, and Studebaker. Show-quality cosmetology, studio standard electronics, Auto Tronic Eye, and Guide-matic headlamp switchers serviced also.Make sure your classic car radio is a classic.

Damper Doc - rebuilding of harmonic balancers. What's a classic car with a bad harmonic damper?

National DeSoto Club, Inc. - everything DeSoto

Doo Wop Shoo Bop Records & CDs: - acapella CDs, vocal group CDs, contemporary Doo Wop CDs, various artists by record label, various artists by title, boxed sets of videos & CDs, single artist CDs, current performing artist information, Christmas CDs, gifts, shirts, picture discs, group photos, jukebox mania, sheet music, 45 RPMs, photos, backstage, quiz, and awards sections. Careful, you may wear down your classic car battery from listening to all this music without the engine running!

EBC Brakes - Selling EBC Brakes for all makes of cars, brakes include EBC Yellow, EBC Blue, EBC Green and EBC Red.

Emblemagic - car emblems, emblem restoration, emblem reproduction. Classic cars need classic emblems.

The Fifties Web - Cool site. 50's TV, games, trivia, pop history, Burma Shave sign slogans and lore, TV westerns, fads, fashions, slang, Elvis section, and much more. Cruise that classic car down Burma Shave alley.


Fossil Cars.com - postings from all over the world of cars, parts, and services for sale. Sign up for their "auto-notify" option. and they'll contact you when someone posts an ad for the car you're looking for. You'll also find car club and show events listed here, as well as lots of links.

Fryer's Auto Upholstery - Auto upholstery kits for ANY classic car, plus support for you as you install, plus more.

Gardner-Westcott Company - fasteners for dress-up and function. You've worked hard on your classic car. Now give it classic fasteners.


---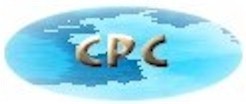 Carefully Preserving, Restoring, and Presenting the Rich Treasures of Timeless, Quality Craftsmanship

Privacy Policy/Terms of Service