Join My Mailing List

Homepage
Hal's Blog
View/Print Hal's Flyer
Classic Car/Truck Section
Mechanical/Restoration Consulting
Handmade Classic Wooden Boat Models
Place An Order With Us
Journeys--Short Stories Of Good Things Remembered
Letter From the Owner
Visit Hal's New Shop
Contact Us
QUESTIONS? Call Hal (the owner) at
(518) 374-5078

Riviera Boat Model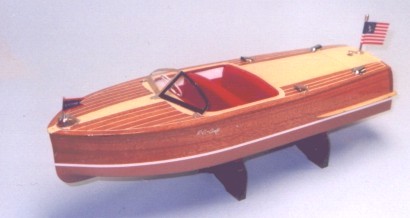 "Riviera"--16" long, 5-1/2" to 6" wide
Model # RV-1194
Cost: $ 575.00--includes standard surface shipping to any point in the continental USA
New York State residents are required to pay sales tax
Please note that these models cannot ship to P.O. boxes
* All prices are in U. S. dollars

To place a secure online order for the Riviera wooden boat model, click on the PayPal button below.
You can also Place An Order Via Mail, Phone, Or FAX
My phone number is (518) 374-5078 Feel free to call. If you get a machine (if I'm running equipment in the shop, on another line, or if it's after business hours, you'll get a machine), please leave a message. You'll experience something unusual these days--I'll call you back! You can also talk to me via the "Contact Us" link on most pages of this website.

Read what customers are saying about the Classic Preservation Coalition!


Classic Boat Models (Chris Craft, Hackercraft, etc.) Model Index page

[Contact Us]
[Home]
---

Carefully Preserving, Restoring, and Presenting the Rich Treasures of Timeless, Quality Craftsmanship
Privacy Policy/Terms of Service