Join My Mailing List

Homepage

Hal's Blog

View/Print Hal's Flyer

Classic Car/Truck Section

Mechanical/Restoration Consulting

Handmade Classic Wooden Boat Models

Place An Order With Us

Journeys--Short Stories Of Good Things Remembered
Letter From the Owner

Visit Hal's New Shop

Contact Us


QUESTIONS? Call Hal (the owner) at
(518) 374-5078

Welcome to The Classic Preservation Coalition

Hello, my name is Hal, and I've been around long enough to be considered a classic myself. Long enough, in fact, to highly value nostalgia -- days and people gone by, but still here in spirit. Old cars and boats and practices and arts and ways of doing things. The memories of then infused into now. On this site, you will find information about my classic carburetor and fuel pump restoration services, about rebuilding kits I sell for classic carburetors and fuel pumps, about Hal's Blog, in which I try to share the past in a way that I hope makes you not only understand it, but feel it as well, and a host of other classic products, services, and ways of life.

It's true that there are ways and things that need to be preserved. Here are some of them.

Visit the new shop page for a photo tour of the updated CPC shop!
Scroll down to see a listing of the categories within this site.
Or, use the searchbox below to quickly locate what you're looking for.

---
---
Journeys -- Now In Paperback!
Become a fan on Facebook!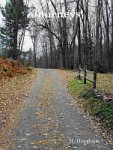 Yes, all of the wonderful stories that you enjoyed in the "Journeys" section of this site are now available in a beautiful paperback book! Hal's stories are a trip down memory lane. Journey though these and other memories:
See how it feels to say goodnight to your young daughter, then remember it 20 years later
Share old friends--say hello to some for the first time in years and tearful final goodbyes to others
Listen in as the 70 year old man shares his warm wisdom with the 17 year old kid
Feel what it was like to work in the now-gone service station
Take a ride in a 57 Chevy through the fragrant summer night air
Visit GIs in Southeast Asia at Christmas time, as they encircle a tiny Christmas tree and share hopes and dreams
Laugh, cry, and remember. The journey begins at HalHoughton.com. There, you can learn more about Hal's book, and purchase a copy for yourself or for friends!
---
Made in the USA. So unique and beautiful, you'll have to see for yourself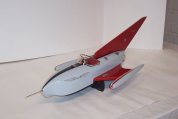 This is the newest handmade boat model in the Classic Handmade Wooden Boat Model section of this site. It's an amazingly exciting model at a whopping 27" long by 10" wide by 9" tall. But there's more: it has working red and green lights, a single motor that runs on 2 C size batteries and a stand which is included with every order for this boat. Click on the picture to see a larger picture and obtain cost and ordering information.
---
My phone number is (518) 374-5078 Feel free to call. If you get a machine (if I'm running equipment in the shop, on another line, or if it's after business hours, you'll get a machine), please leave a message. You'll experience something unusual these days--I'll call you back! You can also talk to me via the "Contact Us" link on most pages of this website.

Read what customers are saying about the Classic Preservation Coalition!

Food For Thought
Benjamin Franklin had utmost faith in what he called the "middling people" -- the shopkeepers and tailors, and blacksmiths -- all the middle class folks who did the work that made the colonies, then the early USA, work. In fact, he entrusted the fate of the nation to them. Today, we might consider rekindling this waning faith, because now, as then, those "middling people" are still the ones who make this country work.
---

Carefully Preserving, Restoring, and Presenting the Rich Treasures of Timeless, Quality Craftsmanship